Our Filipino nannies are already in Canada
Thousands of families across Canada are in need of caregiver assistance to help them in their busy lives. If this sounds like you, then welcome to filipinonannies.ca! We have developed an extraordinary system to help you find the help you need. We have an extensive database that serves families in every province of the country. Our system is efficient and cost effective and will save you time and money. We have Filipino nannies living in Canada who are eager to work as live in nannies for your children, live in elder care nannies, and live in housekeepers. Whatever your family's needs, you have come to the right place!

Our live in Filipino nannies are already in Canada and this fact alone will save you great expense. Many of our Filipino nannies have gained a wide range of caregiver experience abroad. Because Canada has become a preferred destination, we are happy to provide you with many potential and readily available candidates to work as Filipino nannies, elder care nannies, and housekeepers.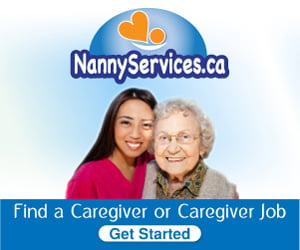 Our Filipino nannies can provide you with references and a criminal background check. Because our Filipino nannies are already in Canada, you are spared the long and difficult waiting time for processing paperwork. Our Filipino nannies in the Live in Caregiver Program have met strict requirements set forth by the Canadian government. Most are well educated and many have extensive background and experience in the healthcare industry as registered nurses, personal support workers, and in administration.

The wonderful characteristics of Filipino nannies are well known. Those who have been fortunate to have a Filipino nanny join their family can attest to the outstanding qualities and service they provide. Filipino nannies are known for their kindness, gentleness, patience, and soft spoken manner in addition to being hard working. When you combine these traits with the knowledge and expertise they bring to your family, you will know that you have a found an ideal caregiver. Because many of our Filipino nannies have previously worked for Canadian employers, they are familiar with Canadian culture and norms and can easily become a cherished part of your family.

FilipinoNannies.ca can help you to find such a caregiver. In association with NannyServices.ca, you will be able to search our vast database of Filipino nannies, arrange to interview potential employees when it is a most convenient fit for your schedule, and there is no limit to the number of candidates you may contact. We have a dedicated customer service team ready to help you every step of the way.

FilipinoNannies.ca can help you be in contact with Filipino nannies in Canada from north to south, and east to west. Our thoughtfully designed system is easy to navigate and provides a great amount of useful information to guide you in your search for a Filipino nanny in Canada. Let your search begin now. Whether you are searching for a Filipino live in nanny, live in elder care nanny, or a live in housekeeper, and whether you live in Toronto, Ottawa, Montreal, Calgary, Edmonton, Vancouver, or any other city or town in Canada, we can help you to get started today.

To get started, please fill out the Contact Us form with your details and we will be in touch with you. Remember, the hardest part is often to just get started. We are dedicated to making your search as effortless as possible so you have the help you need quickly, and your family can enjoy the rewards of having a Filipino nanny.